Subject:

ANT to attented Vintage computer festival


Posted:

15 Oct 2013 @ 15:54


To mark the 25th year of the Amiga computer, members of ANT and LAG user-groups, will be hosting an Amiga fair as part of the Vintage Computer Festival, being held within the grounds of the The National Museum of Computing, Bletchley Park, UK.

For more information please visit the vcf page

here.

Subject:

Amiga revival show pics up


Posted:

11 May 2009 @ 11:48


Subject:

Amiga Revival show


Posted:

14 Oct 2009 @ 19:39


Subject:

News page re-jigged


Posted:

13 Mar 2009 @ 15:22


Though no one will see any difference :)


Amiga North Thames
is a computer user group, based in North East London (uk) which was started back in January 1999. We are a dedicated bunch of enthusiasts who fondly remember the computer that history forgot, the Amiga range of Computers originally built by Commodore International.
Despite Commodore's death, the Amiga continues to survive even with the many changes of ownership. Now after many years of legal wrangling, the future of the AmigaOS is in good hands once more and moving forward.
The Operating System, AmigaOS, has been updated to meet todays needs, but remains as fast and as compact today as it always was..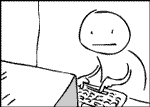 We meet up once a month and discuss, demonstrate and provide free technical support to each other and new members. We also arrange head to head or multi-player gaming session s– this could be from anything from Stunt Car Racer, Sensible Soccer, Skidmarks right up to Freespace 2 and beyond.

Got a Classic Amiga and want to upgrade it? Maybe you are interested in getting one of the newer SAM AmigaOS4.x compatible boards by Acube Systems or even the new Amiga X1000 Computer? Perhaps you have acquired an older AmigaOne Computer?
Whatever your Amiga needs, we can help you in getting started on the Amiga hobby.
We can help you to get the most out of your system, like adding more memory, hard drives, USB, graphics cards, optical drives, utilities, games, applications etc, etc, whatever you need we are here to help.
Amiga North Thames
remains the UK's longest running and most successful Amiga enthusiast group covering London and the South-East. We offer a warm welcome to anybody who prefers computing with all the fun that Windows took away.
Admittance is free for your first meeting, thereafter it is £5.00 per meeting.
There are no membership fees.
Amiga, Remembering when Computing was fun - For us, it still is!!!

St. Mary Magdalene Vestry
Windmill Hill,
Enfield,
Middlesex.
EN2 7AJ.

By Bus:
121, 307, 377 stop outside
By Train:
Enfield Chase Station - short walk away
Enfield Town - via 121, 307 & 317
By Underground:
Oakwood station (Picadilly Line) - approx 8 minutes walk away, or by 121 or 307
Parking:
On Street parking is plentiful in surrounding streets on Sundays.
For more information, you can use the tfl journey planner widget below.

We usually meet on the second Sunday of each month between 13:00 to 17:00,

Upcoming dates are

10th December 2023
14th January 2024
11th February 2024
10th March 2024
14th April 2024
12th May 2024
9th June 2024
14th July 2024
11th August 2024
8th September 2024
13th October 2024
Name:

Michael Carillo


Decription:

Chairman


More info

Mascot, PA system and source of the "Carrillo effect"

Name:

Andrew Costin


Decription:

Deputy Chairman


More info

Also Head chef :)

Name:

Steve Croucher


Decription:

Tresurer


More info

Likes to tell people he`s farted.

Name:

Reudei


Decription:

Member


More info

Stuntcar racer expert :)

Name:

David Southan


Decription:

Member


Name:

Ivan James


Decription:

Member


Name:

Simon Archer


Decription:

Member


More info

Head bar fly, Author of Codebench and Amiupdate.

Name:

Chris Handley


Decription:

Member


More info

Noodle addict!

Name:

Paul Heams


Decription:

Member


More info

Author of Tunenet.

Name:

Chris Young


Decription:

Member


More info

Author of Netsurf.